Balletschule Theater Basel - Muriel Heinzel
Broadcast on:
21 February, 2023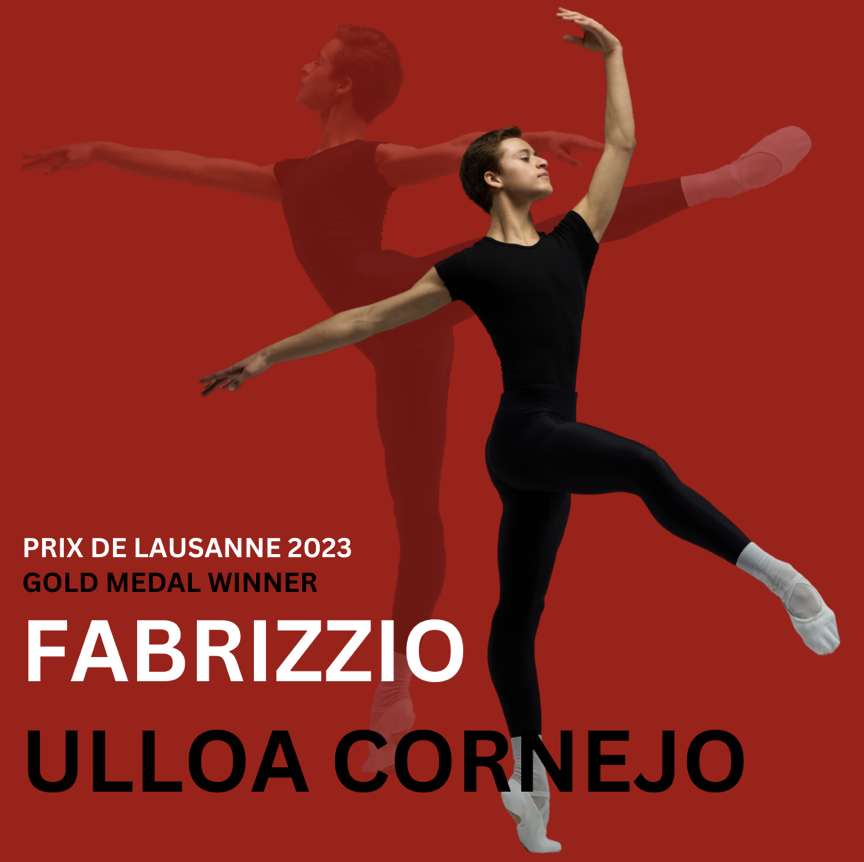 Muriel Heinzel, Marketing, Events and Fundraising Manager at the Ballet School Theather Basel (BTB) joined us in the studio to share the success of their organization at this year's Prix De Lausanne Dance Competition. The international dance competition is held annually in Lausanne, Switzerland for young dancers seeking to pursue a professional career in classical ballet. BTB had seven qualified student entrants to the competition, four of whom were recognized as finalists and two of whom won prizes! Visit the BTB website for more details about the winners. Featured in the adjacent picture is Fabrizzio Ulloa Cornejo from Mexico, the gold medal winner at the competition from the BTB. If you are interested in becoming a supporter of the school, please visit their page for prospective patrons. In late March, the BTB will stage a production: Klein Heidi, featuring the young students of the BTB performing the story of the Swiss Children's classic set to the choreography of Richard Wherlock and the music of Tino Marthaler and Alain Pauli. Tickets can be purchased at this LINK.
Tonight's musical theme was Indie Rock. As grunge entered the mainstream in the 90s, Indie Rock kept the soul of counterculture alive with its eclectic sounds and dreamy lyrics. Often coming out of garages and underground scenes, indie rockers carved out an unlikely place for themselves in the music scene:
Pavement - Harness Your Hopes
Dr. Dog - Where'd All The Time Go?
Neutral Milk Hotel - Holland, 1945
Spoon - Wild
Cursive - The Recluse
Modest Mouse - Polar Opposite
Husbands - Must Be A Cop
Sunny Day Real Estate - In Circles
Death Cab For Cutie - Gold Rush