Of Crystal & Smoke Dance Event - Catherine Habasque
Broadcast on:
13 September, 2022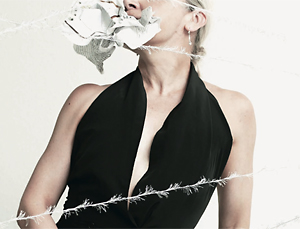 Choreographer, producer and dancer Catherine Habasque is the founder of Dancers For The World. This humanitarian organisation uses dance and performing arts in the field in camps, hospitals, and prisons to empower vulnerable people worldwide through dance.
Dancers For The World also produces immersive and multidisciplinary productions. Their next production is called "Of Crystal & Smoke", a dreamlike journey into our memories. This piece by Catherine Habasque includes international award-winning artists, and you will be able to enjoy it with a glass of wine like at a private party.
The production includes dance, opera, live music and projections to give you a 360-degree spectacle, with music by Johann Sebastian Bach, Georg Friedrich Händel, Othman Louati, Pergolesi & Henry Purcell. The unique atmosphere of the Offene Kirche Elisabethen provides the ideal setting for this immersive piece. The performances are on September 22 and 23 at 7:30 pm.
Tickets are CHF 100.-, which includes wine; and 50.- for students. You can also purchase your ticket on Eventfrog, at Bider & Tanner or just before the show at the box office.
Catherine Habasque joined us in the studio to talk about the production. Listen to the interview here.
Our music today was a grab bag of songs old and new. We played:
Prinze George - Take Off
Liam Gallagher - Everything's Electric
Montaigne - Ready
Kings of Leon - Closer
Working Men's Club - Widow
Jehnny Beth - I'm The Man