Smart Home Technologies & Care Giving Interview Study UniBas - Angelina Tian; Reflect To Act Coaching - Uzma Mohamedali
Broadcast on:
17 May, 2022
Angelina Tian joined us tonight to introduce an interview study that she is doing as a Ph.D. student at the Institute for Biomedical Ethics at the University of Basel. As a Canadian expat and an ethics researcher in the area of smart home technologies and caregiving for older adults, she hopes to dedicate her Ph.D. journey to explore the caregiving concerns of immigrant/expat only children who have settled in Europe and may need to care for older parents back home. With the help of smart home health technologies and their capabilities to alert and support older people remotely, they could become viable solutions for immigrant children living at a distance from their older parents.
If you have lived in Europe for 10+ years, are 30-55 years of age, have no siblings, and have at least 1 parent living in your home country, please reach out to Angelina via (angelina.tian@unibas.ch). Angelina is super excited to hear from you and you will no doubt benefit from at least thinking more about your parents back home!
Listen to Angelina's interview again at this LINK.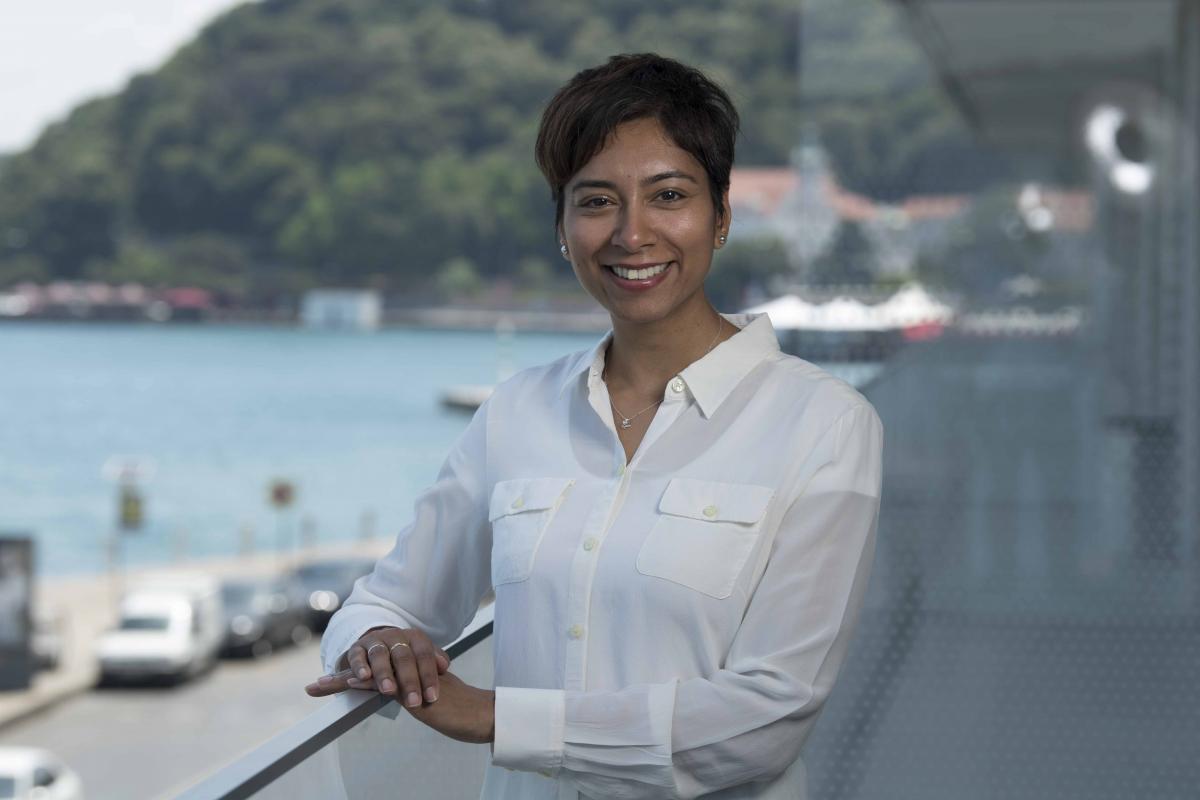 Founder of Reflect to Act Coaching Uzma Mohamedali talks to The English Show on all things coaching. A native Londoner and award-winning communications and change management consultant turned certified coach, she shares the passion of Radio X The English Show - to enrich and simplify the lives of English Speakers living abroad.
Uzma explains her background, what coaching is, what her clients bring, what they can expect by working together. If you are inspired by what you hear and are ready to work towards that goal, then contact Uzma through her website on www.reflecttoactcoaching.com 
The first five listeners to sign up to a Private one to one coaching programme or SOS coaching with Reflect to Act Coaching in the next 3 months will win a free book on gaining freedom from self defeating behaviours. Make sure to mention The English Show when booking.
Listen to Uzma's interview again at this LINK.
Musical theme this evening was "daydreaming" inspired by the dreamy weather, featuring the tracks:
Daydream 'In - Lupe Fiasco
Daydream - Kassette
Grazed By A Dream - Lily Yellow
Moonage Daydream - David Bowie
Dream St. - Jackie Lynn
In Your Dreams - Anna Burch
Keleidoscope Dream - Miguel