Gadget Guru - Gadgets for Christmas
Broadcast on:
23 November, 2021
Ian 'The Gadget Guru' Ellery gave us the lowdown on all our gadgety needs for Christmas. In this week's segment, the last for 2021, Ian laments that he won't have a robot that will chop and stack his wood... all's not lost though! He prepared a short-list of hot items sure to warm up the spirits of those needing, wanting and deserving a gift:
1) For those looking for a new gaming console, Ian recommends the new Nintendo Switch OLED Edition. Perfect for the gamer that wants to take their gaming "on the go", it features a compact form-factor with controllers that make it easy to play alone or with a companion.
2) Lego Mindstorms has a new updated robotic kit product. Who doesn't like Lego?
3) Ready for something a bit more adventuresome? Segway has introduced the W1 Electric Hover Shoes. Strap on your safety gear before trying, this looks like a (dangerous) blast!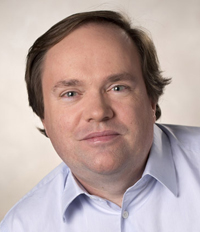 4) And finally, for Star Wars fans, this year's must-have gifts are Lightsaber Forge kits and parts. The low entry price point for these seductive products are dangerous, as any self-respecting fan will no doubt go on a collection frenzy after receiving their first one!
Our music theme this week was all about female musicians. We played:
Beyoncé - Run The World (Girls)
Ikan Hyu - Wayang
Upset - You and I
Taylor Swift - The Man
Seinabo Sey - Breathe
Nova Twins - Taxi
Haim - Now I'm In It
Saweetie - Fast Motion