Bank for International Settlements celebrates 90 Years; Gadget Guru - Windows 11
Broadcast on:
26 October, 2021
Ask anyone on the streets of Basel what they think of when they're asked about industry and commerce in our fair city - the common reply would be Life Sciences or Pharmaceuticals. But did you know that for the last 90 years, Basel has been home to the Bank For International Settlements, more commonly known as the "BIS"? Did you also know that the bank has assets of nearly half a trillion dollars, roughly three times that of the largest pharmaceutical company in the region?
In an effort to counter its secretive reputation, the bank is opening its doors to the public for the first time ever. The celebration of the BIS's 90th anniversary runs from 26 October to 4 November 2021. It hosts interactive exhibitions - for example, a pair of fun kiosks where you can design your own currency and print it out before taking it home as a souvenir. For statistics and data nerds, there is a large display which tracks the historical flows of capital across a global map with data going all the way back to the bank's inception.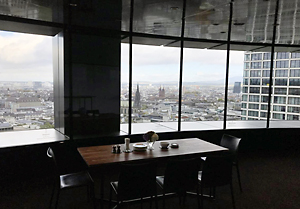 The showstopper, of course, is access to the dining room on the 18th floor. With birds' eye, panoramic views of the Basel region, the Black Forest in Germany, and the Vosges mountains in France, visitors can see the sights from a unique perspective. Entrance is free and current Swiss Covid guidelines apply. English Show host Joel Radvanyi visited the BIS - click here for the full report.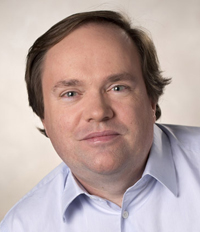 This week, Ian the Gadget Guru talks about the newest operating system from Microsoft. You may have heard that Windows 11 is the next great thing, but even if you're keen to install it, will you be able to - and do you need to? For more details, listen to Ian's segment here.
Our music theme this week was all about Beatles covers. We played:
The Black Keys - She Said, She Said (Vinyl Version)
Bettye LaVette - The Word
13th Floor Elevators - The Word
World Party - Cry Baby Cry
Richard Thompson - It Won't Be Long
Swamp Dogg - Lady Madonna
James Booker - Eleanor Rigby
Melvins - I Want To Hold Your Hand