Museum Cafés, The Frog Who Was Blue, Basel English Panto Group
Broadcast on:
14 November, 2017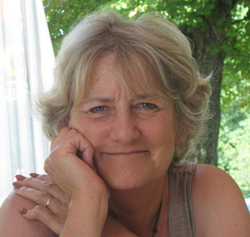 Our food guru Sue Style came in to talk museums - with a foodie focus, of course! Now that we're heading towards winter, get your mittens on some lovely food and hot beverages after a spin around a museum. Museums with great exhibitions and good cafés or restaurants include the Kunstmuseum (Chagall exhibit) and its bistro, the Beyeler (Klee exhibit) and the Villa Berower resto / café in the garden, and the Vitra Design Museum (Eames celebration) with its snappy café & lunch spot.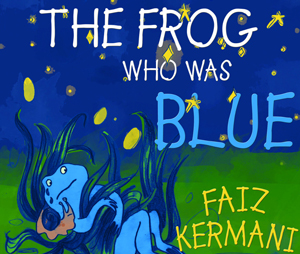 Author Faiz Kermani has written a children's book called The Frog Who Was Blue. It is a witty and charming tale underpinned by the message that being different to others is no bad thing, and will appeal to children aged 7-9. Faiz wrote the book for a children's medical charity called The World Medical Fund (WMF) that works in Malawi. Hop on over to Basel West Library this Friday, November 16th at 15:30, and share stories of frogs and friends with Faiz Kermani. You can pre-order an author-signed copy for CHF 7.- per book (cash only) at librarian.awc@gmail.com. Any money raised from the Basel library event and from book sales will go to the WMF charity.
Director Matt Billingham from the Basel English Pantomime Group came in to talk about this year's production Aladdin. It's the classic Panto story of a young boy (played by a girl) who goes on an Arabian adventure. Profits from the show are used to support disadvantaged students at the Starehe Girl's Centre in Nairobi, Kenya and to produce next year's panto. The performances are on December 7th, 8th, 9th and 10th. Tickets are selling fast, so get yours now! Listen to the full interview here.
Our music theme this week was all about new songs released in recent months. We played:
Null + Void - Where I Wait (feat. Dave Gahan)
Superchunk - What a Time to Be Alive
Shout Out Louds - Porcelain
Tectonics - All The Pretty Girls (I'll Never Talk To)
Public Access TV - Metrotech
Tricky - Hell Is Around The Corner (a golden oldie!)
Sigrid - Strangers
Halsey - Strangers (feat. Lauren Jauregui)
Weaves - Walkaway