Opeth in Zurich - 10 November 2019
"Right, chaps, are we ready?" is not a phrase you would necessarily expect to hear at a progressive metal concert. But that's exactly what amiable Opeth singer Mikael Åkerfeldt asked his fellow musicians midway through the band's show at the Volkshaus in Zurich, before launching into another of their complex, multi-layered songs.
The Swedish band, formed in 1989, has been through several incarnations over the years, starting with death metal and incorporating progressive, folk, blues and jazz into their music along the way.
Opeth released their thirteenth studio album "In Cauda Venenum" in September 2019. New tracks like "Svekets prins" and "Hjärtat vet vad handen gör" fit in seamlessly with songs from their back catalogue, with Åkerfeldt alternating between clean singing and growls.
The band's wit and self-deprecation were a welcome counterpoint to the earnestness and technical complexity of their music. When Åkerfeldt called their song "Nepenthe" "weird sh**, take 1", you knew you were in good hands. An engaging evening of high-calibre musicianship.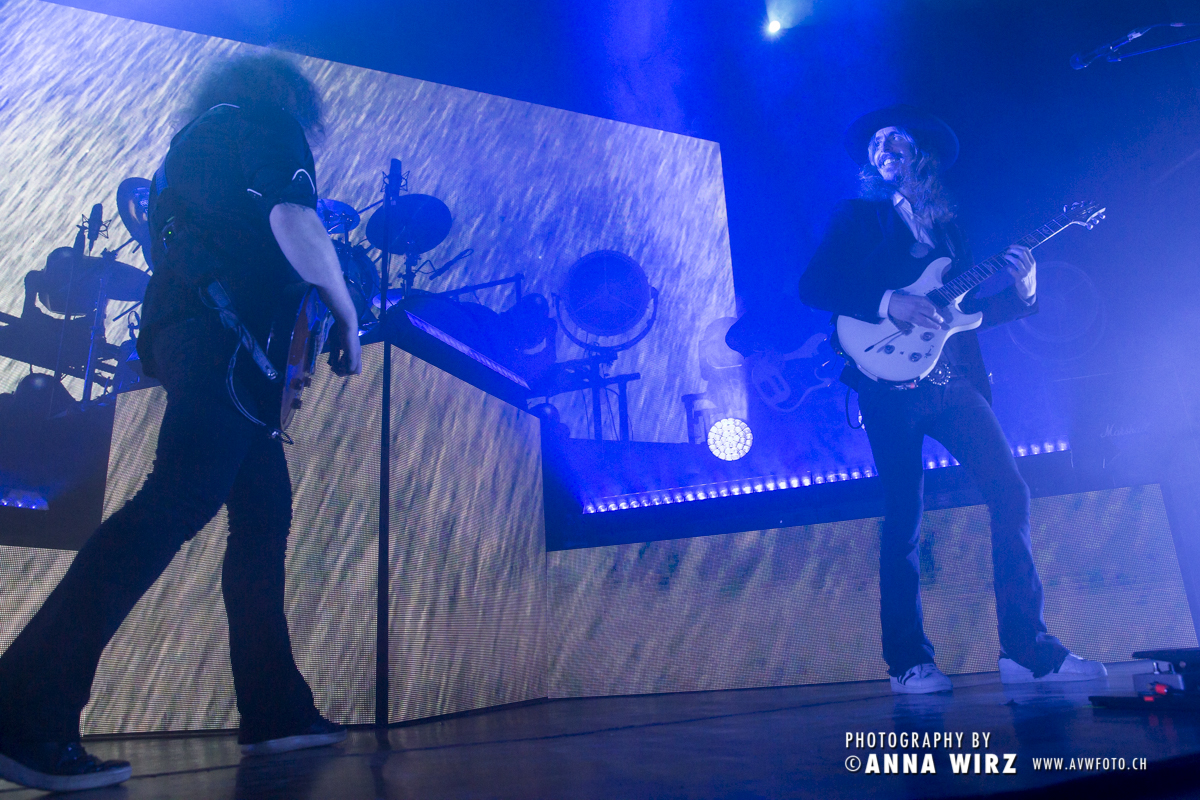 Support came from Iceland's The Vintage Caravan, who tore through their hard rock set with infectious gusto.
- Anna Wirz
Photos of Vintage Caravan are here.
Promoter: Good News Productions AG
The Vintage Caravan
Opeth