Bring Me The Horizon in Basel - 21 February 2023
The UK's Bring Me The Horizon came to Basel with not one, not two, but three special guests and support bands, making their «Post Human European Tour» a major event on the touring circuit. Bring Me The Horizon started out as a deathcore band in 2004 and evolved over the years to merge metalcore and post-hardcore with electronica and pop. Hugely popular, they have sold over 4 million albums and have topped the UK charts many times.
Static Dress and POORSTACEY
The St. Jakobshalle was already half-full when support bands Static Dress and POORSTACEY started the proceedings. Both delivered high-energy sets; Static Dress's vocalist Olli Appleyard was a whirlwind on stage, while POORSTACEY leaned into their hip hop and punk influences.
A Day To Remember
By the time special guests A Day To Remember strode on stage, the hall was almost at capacity, and the atmosphere ratcheted up a few notches. You could tell that here was a band with a wealth of experience – they knew what they were doing and wasted no time getting the crowd going. From older tracks like "If It Means A Lot To You" to the newer and headbangingly awesome "Miracle", A Day To Remember had everyone singing along.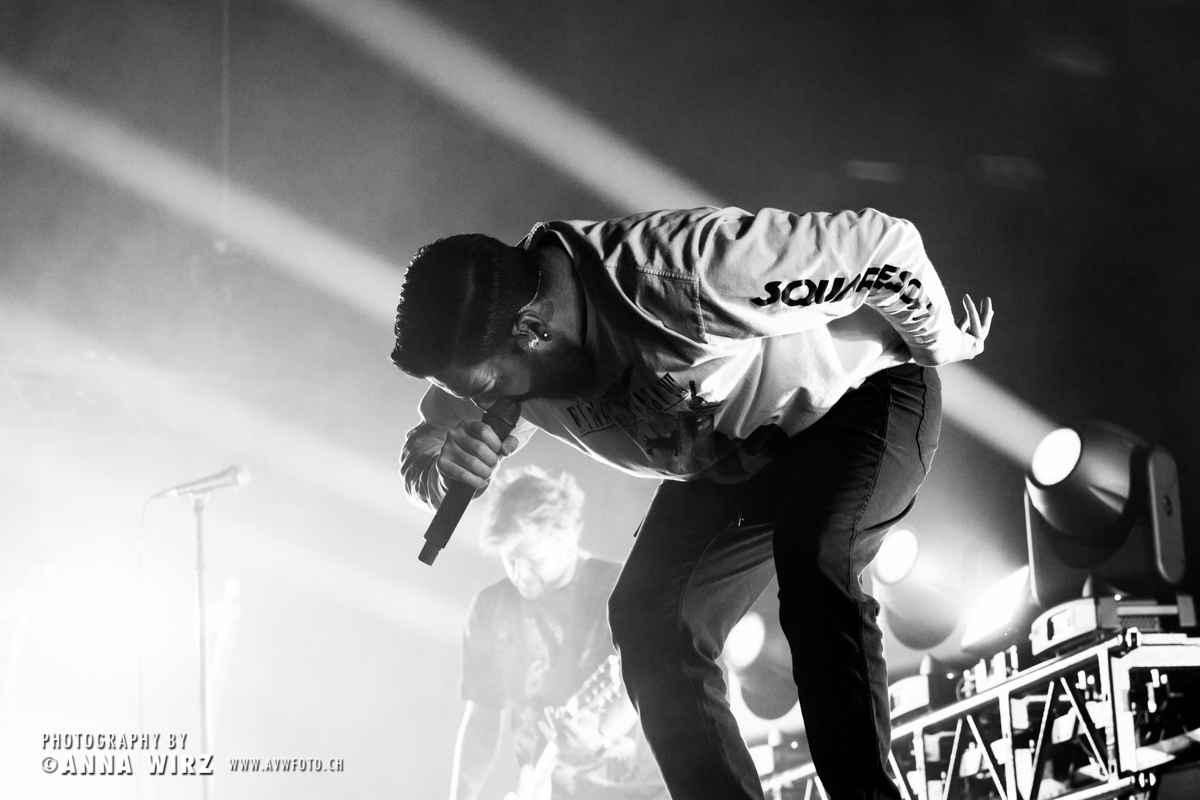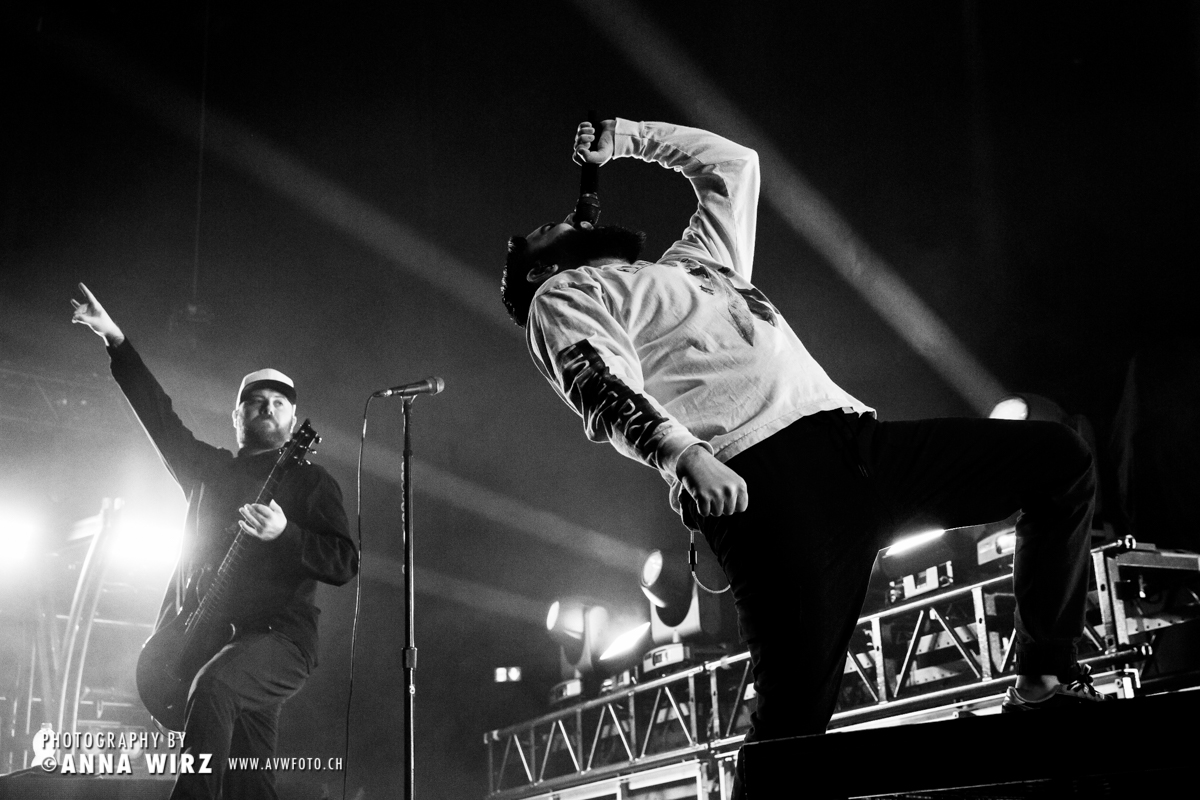 Bring Me The Horizon
Bring Me The Horizon elicited screams and cheers from the get-go. Frontman Oli Sykes was a charismatic presence, his look harking back to Freddie Mercury, his vocals spot on in both his cleans and screams. Songs like "Parasite Eve" and "Shadow Moses" showcased the band's heavier origins, while "sTraNgeRs" and "Sleepwalking" catered to the more melodious side of their music.
Fans who'd waited at the front for hours got their reward when Sykes walked along the barrier saying hi, hugging, taking pictures and signing posters – it was the emotional highlight of the evening, especially considering that the concert had been postponed for a year because of the pandemic. Seeing fans and band together again, connecting as humans, was a poignant and heartwarming finale to an intense evening of music.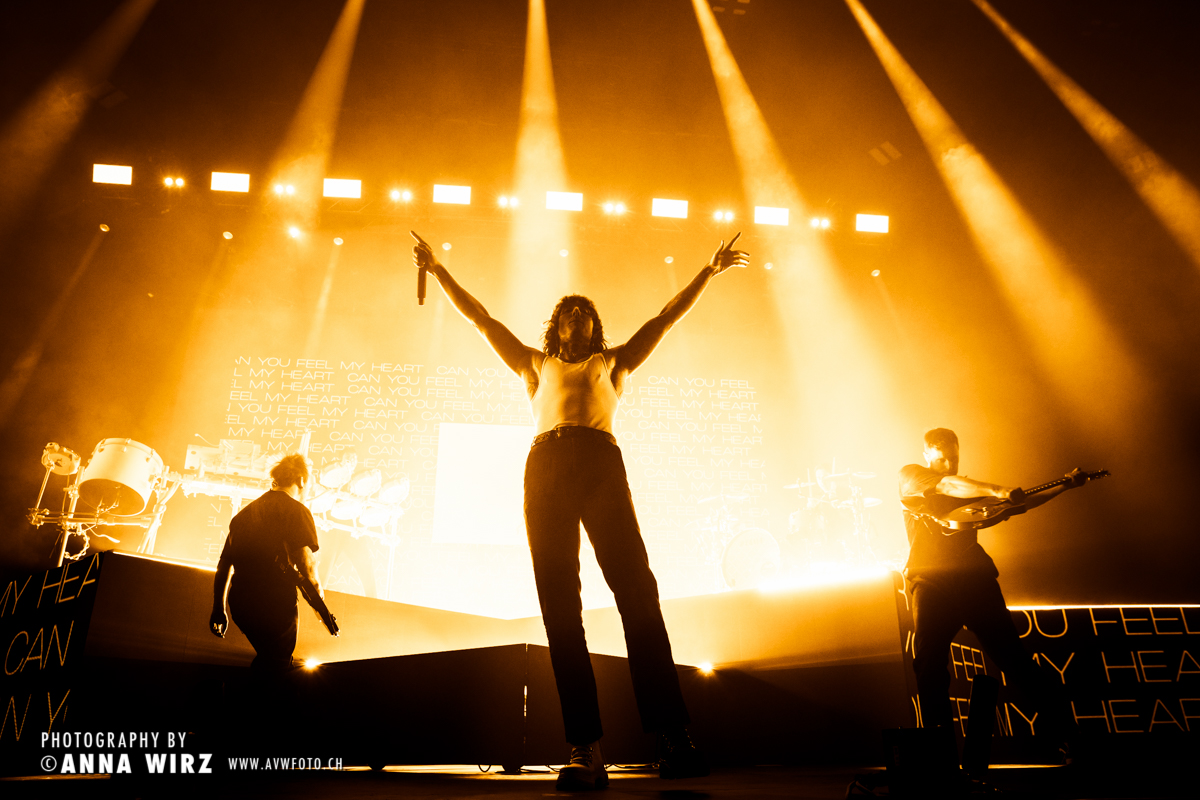 - Anna Wirz
Promoter: Good News
Photos of Static Dress are here.
Photos of POORSTACEY are here.
Photos of A Day To Remember are here.
Photos of Bring Me The Horizon are here.