Restaurant Rössli Reinach
Created by: Mary Collins 26/03/2019.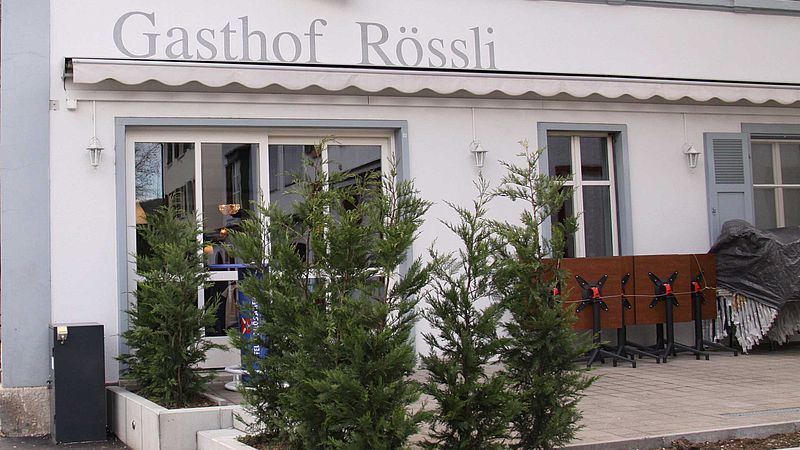 It was a beautiful Sunday, sunny, crisp and perfect for a walk in the Reinach countryside. It was also my birthday, and my lovely daughter had reserved a "Sunday Brunch" at the Resturant Rössli in Reinach, for her father and I. As the weather was so perfect, we brought along our dog, and sat outside on the spacious but cosy outdoor, ground floor balcony space.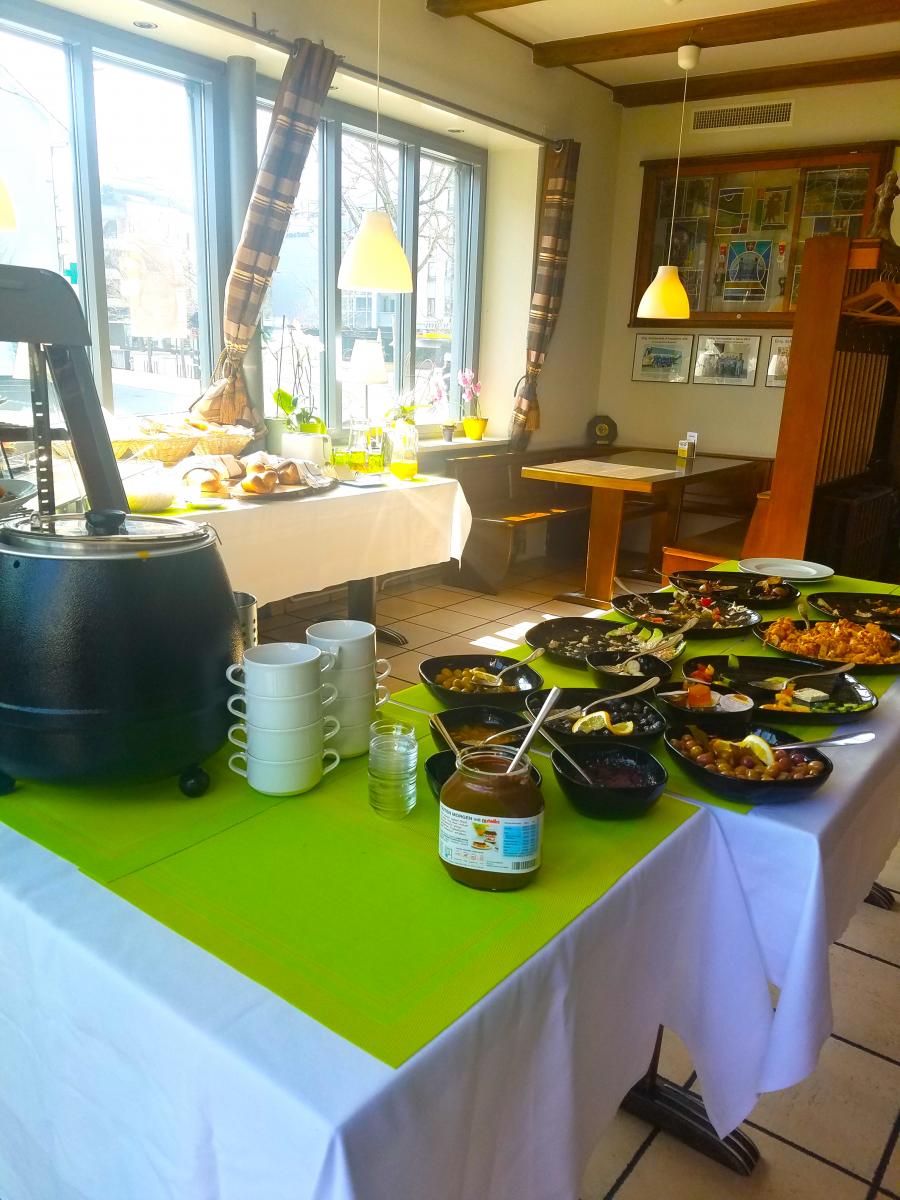 The owner greeted us heartily and his daughter immediately offered us a water bowl for our doggie. We were shown the luscious spread of food choices; Salmon, boiled egg style salad, an assortment of cheeses, breads, muesli, yogurt, potatoes and aubergines, a good array of Mediterranean and healthy brunch style layout (inclusive of coffee or tea and replenishable OJ ,and other juices). I eyed up the large jar of Nutella and thought a bit of upping my OJ with a bit of birthday prosecco, but having such a large and healthy selection of alternatives, I maintained self-control, and instead, enjoyed the delicious meal, OJ, fresh air and sunshine! I like that this place is run by family, with a welcoming, relaxed attitude, and with ample space for small and large groups. I did go for that gorgeous walk through the lovely Reinach countryside, but am thoroughly grateful I had the Restaurant Rössli's fantastic Sunday brunch to start off my day!
The restaurant is open most days till late (Sunday's till 2pm), however, as the brunch is currently only a Sunday affair, I recommend booking in advance as not to miss out on this delicious experience!
To book now and for more information check their website out: http://www.roessli-reinach.ch/
Restaurant Rössli GmbH
Hauptstrasse 24
CH-4153 Reinach
Tel .: +41 61 713 70 59