Winter Kids Switzerland - Melinda & Robert Schoutens; The Gadget Guru - Ian Ellery
Broadcast on:
29 November, 2022
Melinda and Robert Schoutens joined us tonight in The English Show studios at Radio X to tell us about their latest publication, released 7 November 22: "Winter Kids Switzerland, 36 Family Activities". The book is the third in three years written by the couple, and long-time English Show listeners will of course remember their earlier publications: "Fresh Air Kids Switzerland" and "Fresh Air Kids Switzerland, Hikes to Huts". This time the Schoutens are focused on making the most of the winter months. Don't let the short days and gloomy weather get you down, there's a sunny hike above the clouds nearby, and their guide will help you find a suitable day trip, or something perhaps a bit more adventurous. The new book focuses on hikes that features activities like sledding suitable for beginners to those needing an adrenaline kick, and alternatively animal-themed hikes that will give participants a unique opportunity to commune with the winter flora and fauna found in Switzerland. Their new book is an indispensible reference for your hike planning, making sure all the boxes are ticked and that you will enjoy a stress-free experience. Winter Kids Switzerland can be found (in English and German) at Bider & Tanner, other fine booksellers and on-line wherever Helvetic publishers distributes their books.
Listen to the interview HERE.
The Gadget Guru, Ian Ellery, joined us again to share a unique grab-bag of gadgets for those thinking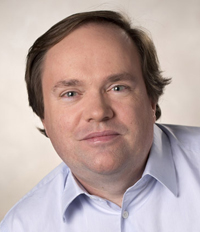 of holiday gifts. While Amazon Alexa may be ready to get your coffee started in the morning, it occured to Ian that having to load the coffee maker with a coffee pod the night before, isn't exactly automated or AI-like. He recommends the Dodow "Sleep Metronome" (available at Galaxus), which projects a soft, pulsing light on your ceiling or wall that experts claim will help you forget about counting sheep, and fall asleep faster! For gags, he recommends "off-label" usage of the portable tennis-ball launcher....for example, to help distract a noisy neighbor.
Listen to the interview HERE.
Our musical theme tonight was Food & Feasts, featuring musical tracks celebrating the face-stuffing in the company of friends of family:
Mattiel - "Food For Thought"
The Cool Greenhouse - "Hard Rock Potato"
Khruangbin & Leon Bridges - "Chocolate Hills"
Sam Snitchy - "Cake"
Courtney Barnett - "Sunday Roast"
Charles Howl - "The Dinner Party"
King Gizzard & The Lizard Wizards - "Lunch Meat"