Sledging in Basel and the Region; Gadget Guru - Aliens and Aeroplanes
Broadcast on:
25 January, 2022
Travel and snowboarding expert Kasia, also known as mama.on.board on Instagram, has been scouting Basel and the region for great sledging opportunities for the whole family. Did you know that if there's snow in Basel, there are hills to speed down within the city? And in the region, both in Switzerland and across the borders in Germany, there are plenty of professionally prepared sledging runs, from Wasserfallen in Reigoldswil to Feldberg to Engelberg. Kasia told us about the best sledging in Basel, the closest location to Basel with a cablecar, and the place that has the most spectacular views. Check out her excellent Instagram feed for loads of other excursion ideas for the family. Listen to the interview and find a list of Kasia's recommended sledging locations right here.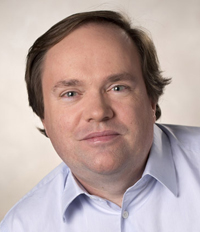 This time on the Gadget Guru, Ian thinks about aliens and aeroplanes, addressing assistive technology, how to carry heavy boxes without hurting yourself, and getting to the office quicker. Listen to the segment here.
Our music theme this week was all about new songs released in recent months. We played:
Muse - Won't Stand Down
Jayomi - Julia
Namaka - Electric Riot
Placebo - Beautiful James
Spoon - Wild
Parcels - Somethinggreater
Jack White - Taking Me Back