Janene ​the Pricing Lady, Gadget Guru - Mental Health Apps
Broadcast on:
26 June, 2018
Picture this: You have started a new business here in Basel and realize you have no idea how much to ask for your product or service! Happens to everyone, even established enterprises that may be launching a new product or service. Well you need not fret or divert valuable time and resources from doing what you do best, when Janene, The Pricing Lady is here to help you navigate this tricky issue. Janene brings over 15 years of certified corporate experience to the subject. Janene also provides coaching with communication and public speaking.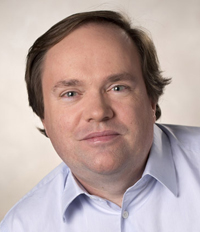 This week, Ian the Gadget Guru looks at apps to help you with your mental health. If you are suffering from anxiety or depression, always seek professional help and support, but maybe there's an app that can provide a little extra support when you need it. Listen to the segment again here.
Our theme this week: The Summer Holiday!
Black Eyed Peas - I Gotta Feeling
Pink Floyd - Another Brick in the Wall
Alice Cooper - School's Out
Kool and the Gang - Celebration
Undertones - Here Comes the Summer
Kiss - Rock and Roll All Night
Green Day - Holiday
The Jessica Fletchers - Summer Holiday and Me
Disco Doom - Endless Summer
Sublime - Summertime
Kasper - Summertime Hustle