Snow Patrol and Tom Walker at the Baloise Session - 30 October 2019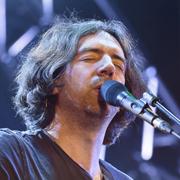 What do you get when two masters of between-song banter share the Baloise Session stage? A highly entertaining evening and music to die for. Both Tom Walker and Snow Patrol frontman Gary Lightbody have a knack for telling stories, taking the mick, and just generally spreading cheer.
Tom Walker was on something like his 150th gig this year at the Baloise Session, celebrating his album "What A Time To Be Alive", while Snow Patrol were there to celebrate their 25th anniversary with an acoustic tour, in time for the release of their new "Reworked" album.
Tom Walker
Tom Walker and his excellent five-piece band brought along everything but the kitchen sink to light up the stage and dazzle the audience. Walker's booming, bluesy vocals were the focal point, though, as he sang about love lost and gained. The rawness in his voice lent credence to "Fade Away", a song about an ex-girlfriend, and to "Just You And I", a track about his fiancée.
His dance-pop side came to the fore with Rudimental collaboration "Walk Alone and "Not Giving In"'s drum'n'bass ending, which had the audience dancing. And then, of course, came "Leave A Light On" - what a highlight of a song.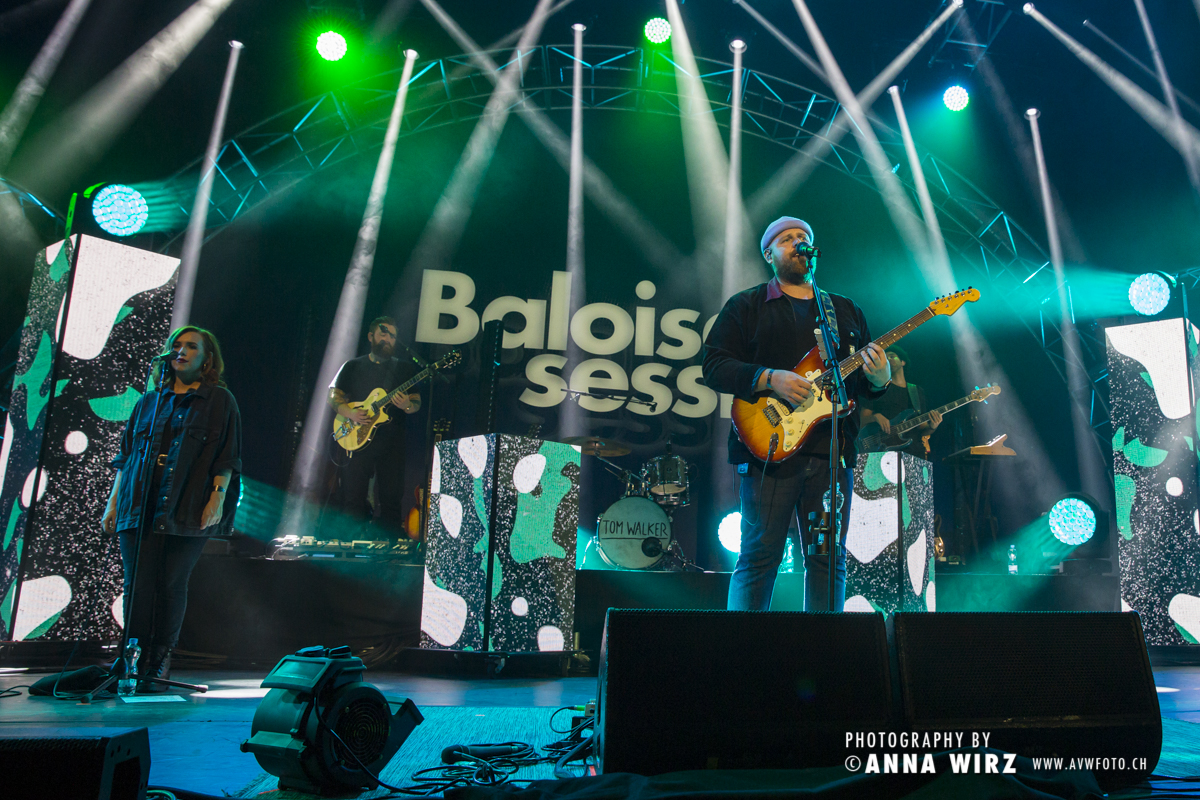 Snow Patrol
Everything and kitchen sink was removed for Snow Patrol's concert, stripping the stage set down to just three people and their instruments. Lead vocalist Gary Lightbody, guitarist Nathan Connolly and multi-instrumentalist Johnny McDaid strode onto the stage already laughing, setting the tone for the gig.
McDaid had been laid up with an injury all summer; this was his first time back on stage with the others. And you could tell there were some nerves - occasional rhythmic imprecision and Lightbody losing his place in a song or fluffing lyrics. Though to be fair, the frontman is known for forgetting his own lyrics and has freely admitted to needing prompts.
The upside of these imperfections was that they displayed a realness and humanness rare in best-selling bands. You could hear it in the occasional cracks in Lightbody's vocals and see it in the way the three musicians interacted with each other, clearly delighted to be sharing the stage again, grinning throughout and not taking themselves too seriously.
The more laid-back, reworked versions of songs like "Set The Fire To The Third Bar", "Heal Me" and "Called Out In The Dark" worked an absolute treat. On "Crack The Shutters" and "You're All I Have", however, Paul Wilson's bass and Jonny Quinn's drums were sorely missed.
"Run" and "Chasing Cars" elicited the biggest cheers of the evening, of course, and those songs remain enduring classics. However, it was "What If This Is All The Love You Ever Get?" from their most recent album "Wildness" that really struck a chord: all stripped-back instrumentation and heartfelt vocals, the song summed up the longing for humanity and kindness that has marked all of Snow Patrol's concerts on this tour.
It is debatable whether casual listeners who had just come for "Chasing Cars" got their money's worth. My feeling was that they would have preferred the full-band experience. But for the die-hard fans crowded around the stage, this Baloise Session concert was a rare and treasured gift.
- Anna Wirz
Photos of Tom Walker are here.
Photos of Snow Patrol are here.
Listen to our pre-Baloise Session interview with Snow Patrol guitarist Nathan Connolly here.